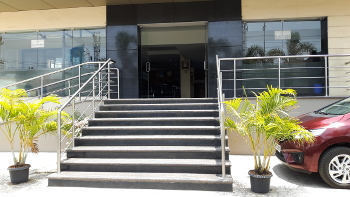 Dr.Sivakumar Multispeciality Hospital is one among the pioneering health centers at Vellore that began with intent to help people recover and lead happy lives. In its 26 years of treating more than 5 lakh people and saving lives, the hospital has gained not just trust but also a need to reach out to a wider population and help the whole of Vellore and surrounding districts.
The backbone behind Dr.Sivakumar Multispeciality Hospital, Dr.Sivakumar has been a practicing physician for the past 37 years. Specializing in general medicine, he has touched a lot of lives by helping people get back on their feet. It was his initiative that is the foundation stone on which this multispecialty hospital with its name stands today.
The hospital is a 70 bedded facility equipped completely with the latest medical technology and equipments, complete state-of-the-art modular operation theatres with Laminar air flow for 100% infection free surgical environment, critical intensive care units and a labour ward with Neonatal Intensive care unit facility. The hospital also has a 24 hour pharmacy to cater to people in and around Vellore. It also holds a 24 hours laboratory, Radiology and Emergency care services as part of its offerings.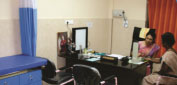 Dr Sivakumar Multispecialty Hospital has been widely known for its strides in the specialty fields of mainly Cardiology and Diabetology. It also offers comprehensive medical care in the fields of Cardiology, Diabetology, Gynaecology, Pediatrics, Orthopedics, General medicine, General surgery, ENT, Urology, Neurology Emergency care, etc.U