J.Jayapriyanka M.Sc.,  Foods & nutrition  Healthy receipes
Oats Dosa/Idli is the most easiest way of getting oats into your daily diet. When served with some curry, oats dosa is so tasty that even those who do not like oats will enjoy it.
Method 1
Ingredients
Oats (Quick/ Rolled) – 1 cup
Rice – 1 cup
Cooked rice(optional) – handful
Urad dhal – 1/2 cup
Fenugreek seeds – 1 tsp
Salt – 2 tsp
Oil – to grease the idli tray/ to make dosas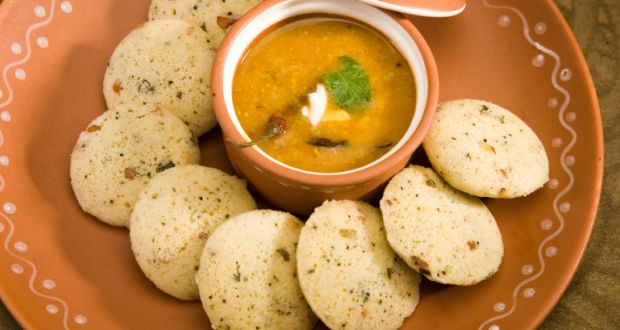 Soak urad dal and rice separately for minimum 3 hours or overnight. Add the fenugreek seeds to the rice while soaking.
Soak the oats for just 5 minutes before grinding.
Grind the urad dal separately till it become fluffy.
Grind the rice, oats, fenugreek seeds together with a handful of cooked rice. Adding cooked rice makes the idlis very fluffy.
Finally mix everything together with required salt to make a nice better.
Let it ferment overnight or until it doubles in volume.
Make idlis or dasas and serve with chutney, sambhar, some kurma or non veg curry.
Method 2
Most people do not want to go through the lengthy process of making traditional dosa and idlis. So here's a simpler methos to make Instant Oats Dosa. 
Soak the oats for 5 min in enough water. Grind it to a smooth batter with some sour yogurt. Flavour the batter with some cumin seeds, crushed pepper, chopped onions, grated ginger, curry leaves and chopped cilantro. Make dosas immediately and serve with any chutney of your choice.
If you want to make the dosas crispy, add some rava to the batter.
Method 3
Most south indians have the normal dosa batter at home everyday. Another variation is to mix 1 cups oats with 1 cups dosa batter and make Oats Uthappam. You can also top the uthappams with chopped onions, green chillies and cilantro.
Cabbage Salad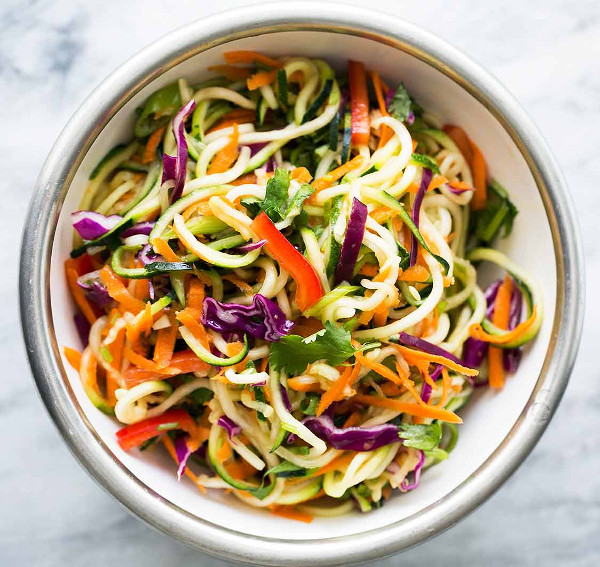 Ingredients
Cabbage – 1/2 small (sliced)
Carrot – 1 (shredded)
Green Bell Pepper (capsicum) – 1/2 (sliced thinly)
Green gram(sprouted)- ½ cup
For Dressing
Orange Juice – 1/2 cup
Ginger juice – 1 tsp
Salt – 1/4 tsp
Sugar/ Honey – 1 tbsp
Black Pepper Powder – 1/8 tsp
Method
Mix all the vegetables together. Chop all the vegetables in uniform size.
Whisk together all the ingredients for dressing.
Mix the dressing with the chopped vegetables. Adjust any seasoning if required.
Chill the salad and serve as a healthy meal.
Variations
You can make the salad colorful by adding other vegetables like red cabbage, beetroot,red radish, cauliflower etc.